France
Setting up a French domicile 
The Paris Business Center offers you two prestigious addresses in the French capital:
Paris Business Center
233, rue du Faubourg Saint Honoré
75008 8th district
AND
9, Villa Wagram
75008 8th district
Domiciliation
An optimal location, close to shops and restaurants.
Our offices are also close to Charles de Gaulle - Etoile, in other words, a perfect accessibility for you and your visitors.
Meeting rooms
A meeting room available for you, your customers and your partners.
Capacity of 25 people.
Administrative services
The business center can insure administrative works and can handle all of your mails (inbound mail processing and scanning).
The team can send you the mails or place them on your personal Cloud Space.
The phone accommodation and phone number are immediately available with a call forwarding.
The center is able to provide other services such as the application of legal formalities or the implementation of accounting work in France and abroad.
Packs
Different packs are available in order to suit your needs.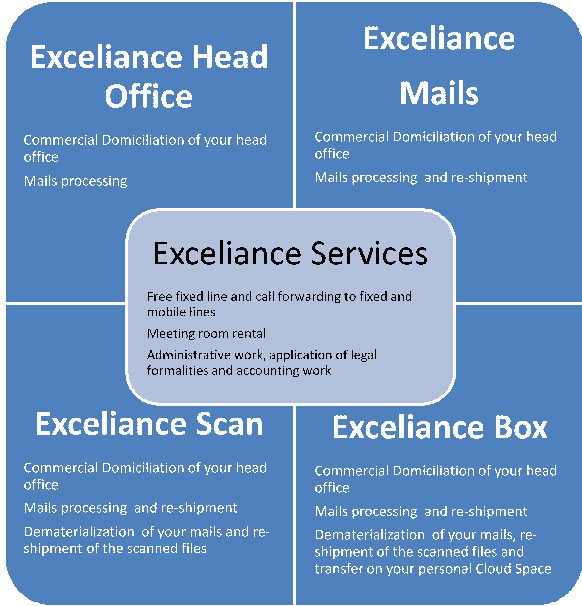 Contact
Exceliance
Centre d'affaires Paris
9 Villa Wagram Saint Honoré, 75008
Paris, France
Tél: +33 (0) 1 40 55 50 36